Attendance
Click the link below to view and download Pinkwell Primary School's attendance policy:
Please be aware that there have been some changes to our late procedure. Please click the link below to read the most recent communication regarding these changes:
Please see attached attendance report comparing this week and last week.

Our total school attendance stands at 94.84% f

or whole school (95.16

% minus Nursery & Reception).

Year 6 had the highest attendance this week with 96.48%

Congratulations to 2CB and 5NJ who had the highest attendance in the school last week

Please remember to contact Lisa Gannon, our attendance officer, about any concerns that you may have about any child's attendance.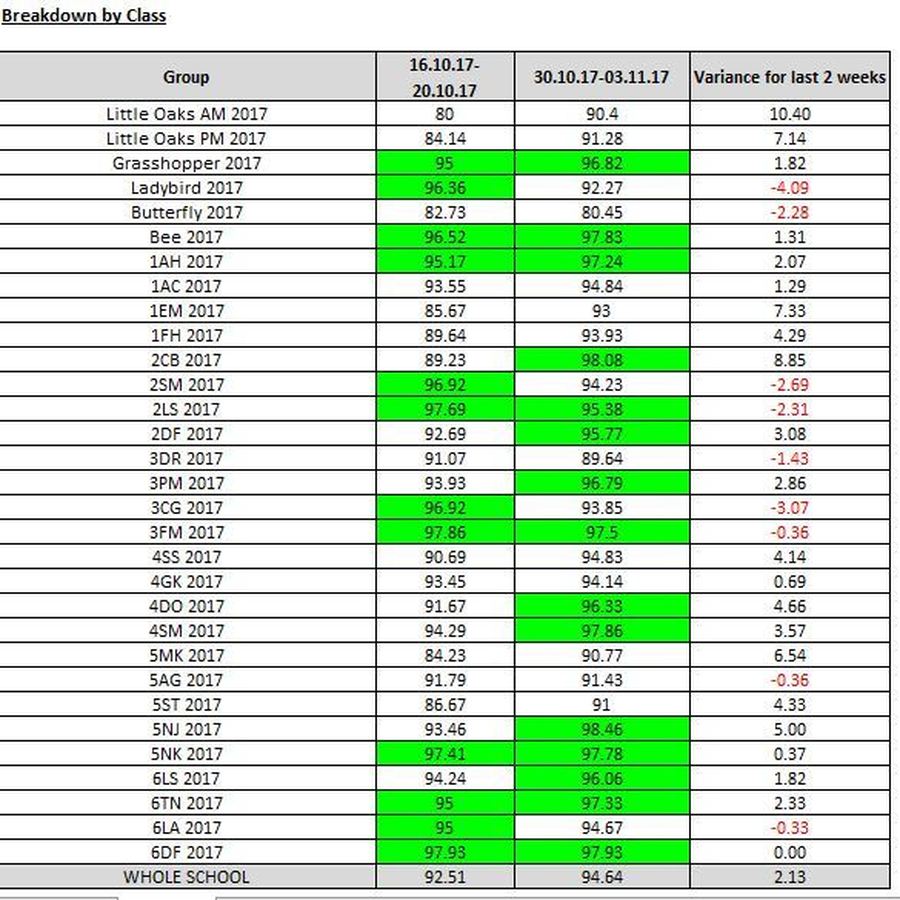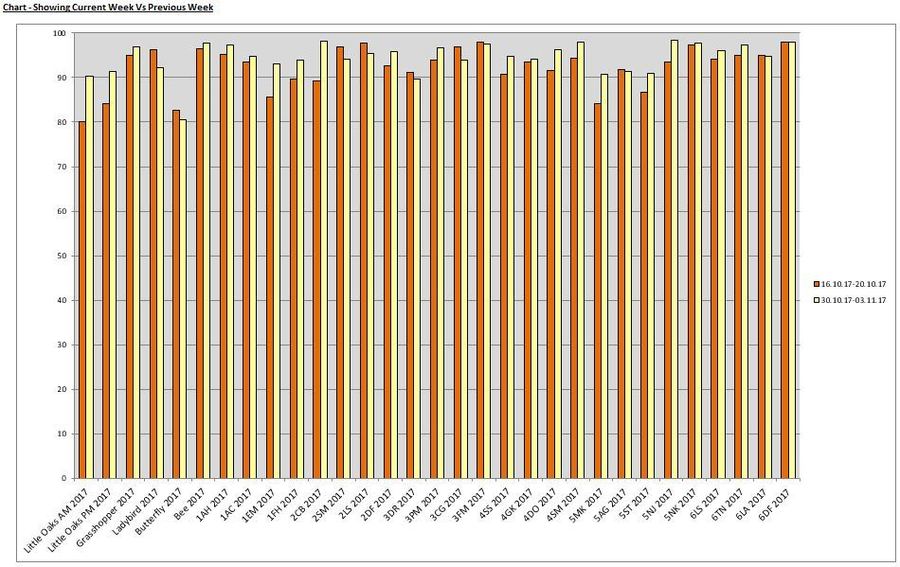 Absence Procedures
If your child is absent you must:
Contact us as soon as possible on the first day of absence and each day until the child returns. Please call the normal school telephone number 020 8573 2199 and press option 1 – this will enable you to speak with our Attendance Officer.
Send a note in on the first day they return with an explanation of the absence – you must do this even if you have already telephoned us;
In order to support you in making the correct decision about whether to keep your child off school if they are unwell, please see below list of illnesses and the school's expectation relating to attendance.