Trips and Events
PINKWELL SUMMER FAIR - 1ST JULY 2017
On the 1st of July 2017, Pinkwell Primary School hosted a summer fair with volunteer help from Pinkwell's own staff as well as dedicated year 6 pupils. The event was opened with a welcome speech from the Mayor. The fair was also host to a fire engine display and there was a friendly community atmosphere th
Celebrity Dress-Up Day
On May the 3rd 2017, Pinkwell Primary School hosted a Celebrity Dress-Up Day. This was a charity day with money being raised for Scotty's Little Soldiers; a charity for bereaved British Armed Forces children. Click here to learn more.
Pinkwell Primary Talking Families
Pinkwell Primary School parents and carers receiving their Certificate of Achievement for completing the 15-week Talking Families Course run by Hillingdon Adult and Community Learning.
All the learners spoke of their increased confidence in speaking English and in supporting their children's learning. Congratulations to them all!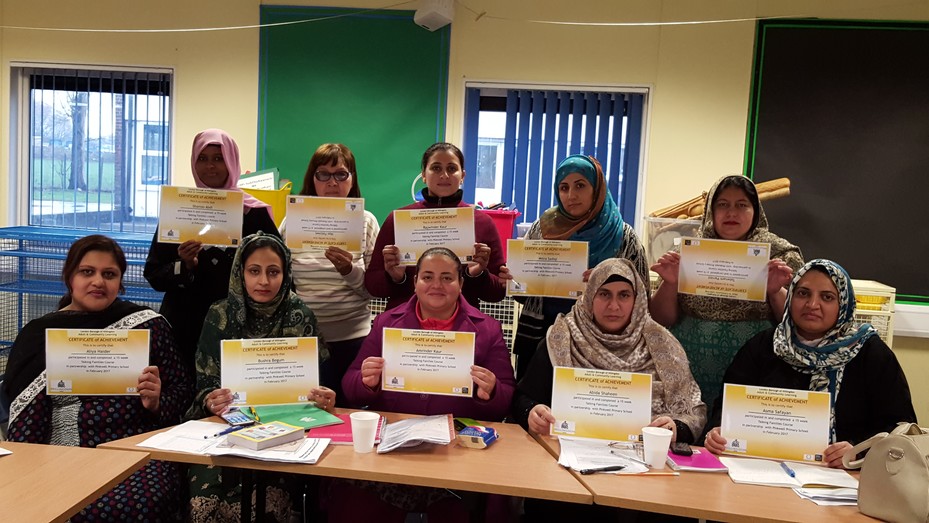 Winter Fayre - 19th of November 2016