English Language Support
Vision
For all children with English as an additional language (EAL) we strive to help them become confident and effective learners who contribute fully to the Pinkwell community.
This vision is at the forefront of all of our teaching and learning of EAL learners in our school.
Statement
At Pinkwell Primary School we are proud that we speak 49 different languages and that 64% of our children speak or are learning to speak English as an additional language.
We provide a welcoming, accepting ethos which celebrates children's diversity.
We are passionate about meeting the needs of all our children for whom English may be their second, third or possibly fourth language whilst at the same time encouraging them to develop and use their home language.
We build positive partnerships with parents and carers and are committed to strengthening the links we make with home and school.
We regularly celebrate our cultural diversity with various events for all the family throughout the year as well as offering a range of English Language courses for our Parents and Carers.
If you would like to get involved and help us to prepare our pupils to thrive in a diverse and multicultural world you can do this by sharing some of your culture's heritage with our pupils. If this is something you'd like to be involved in we would be delighted to hear from you.
Would you like to improve your spoken English?
We are running a 5 week English speaking and listening course for parents and carers enrolling on Wednesday 4th October 2017, from 1pm – 3pm.
Please register your interest with the School Office.
Talking Families - Writing
Congratulations to our parents and carers who have completed our latest course Talking Families - Writing, which ran over several sessions from April 26th to July 12th 2017.
A well deserved feast at the end of the course was a wonderful way to celebrate their achievements.
Well done everyone!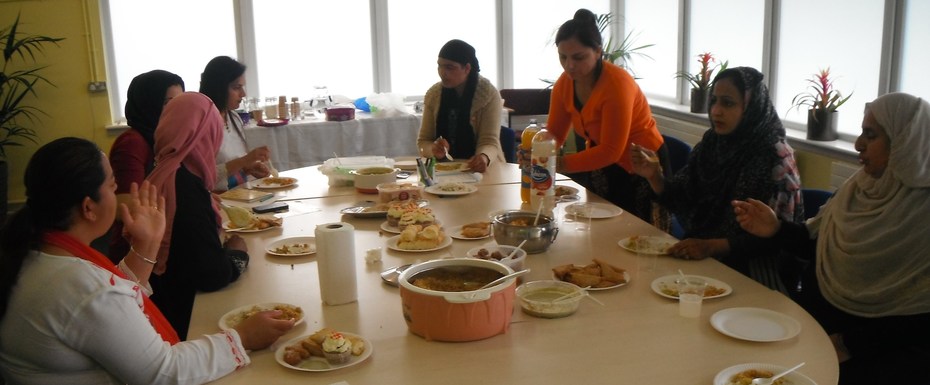 Pinkwell Primary Talking Families
Congratulations to all our parents and carers who received their certificates today on completion of their Talking Families – Speaking and Listening course (22nd February - 29th March 2017)
The course is for learners who want to practise their Speaking and Listening skills to develop confidence and improve their spoken English.
If you are interested in finding out about future English Language courses . Please leave your details with the School Office.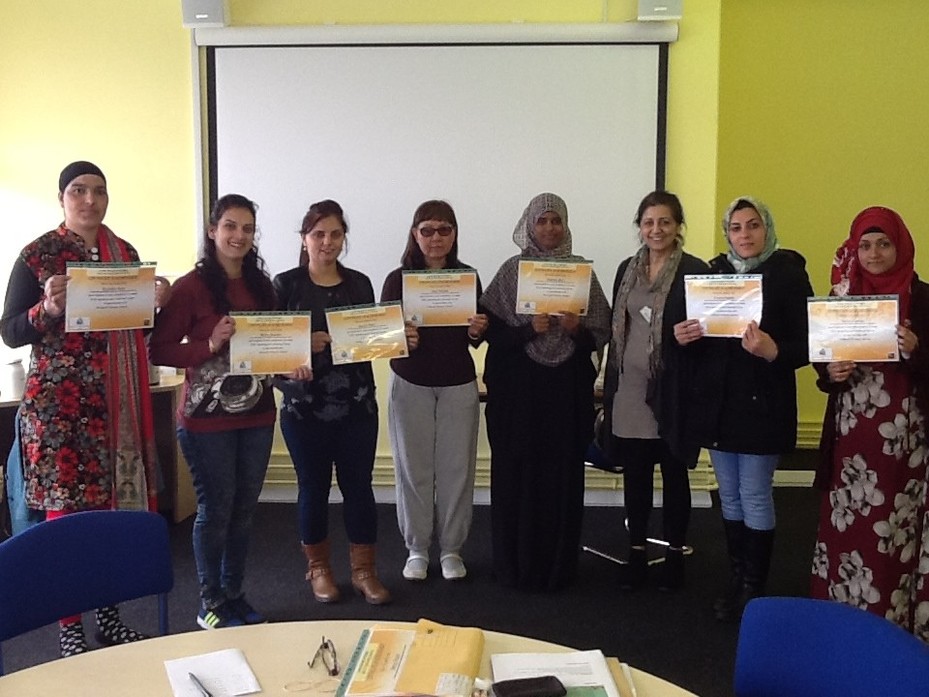 Pinkwell Primary School parents and carers receiving their Certificate of Achievement for completing the 15-week Talking Families Course run by Hillingdon Adult and Community Learning. The course ran from Wednesday 28th September 2016 to Wednesday 7th February 2017.
All the learners spoke of their increased confidence in speaking English and in supporting their children's learning. Congratulations to them all!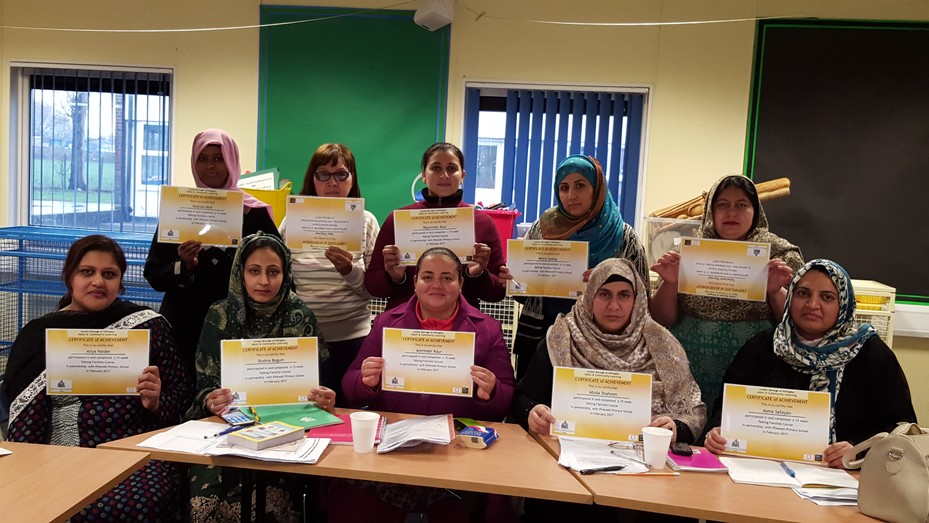 Click HERE to find out about our link school in Sri Lanka.